ICBC Lawyer
We provide a free initial consultation. If you cannot come to our offices in Burnaby, Surrey, Vancouver BC. Consult Lawyers prior to dealing with ICBC to know all your rights. If liability (who is at fault) is an issue, a thorough investigation of the accident scene is necessary.

ICBC Accident Lawyer
If the damage to the vehicles involved is minor, ICBC may be denying your claim for compensation based on their Low Velocity Impact Collision Program.Consult Lawyers prior to dealing with ICBC to know all your rights. The thorough investigation of the accident scene is necessary.

ICBC Injury Lawyer
If you are injured as a result of a car accident in BC and If you need medical care but cannot pay for it or have no health or accident insurance, we can help you find a DOCTOR or other MEDICAL SPECIALIST to document the nature and extent of your injuries.

Commercial Lawyers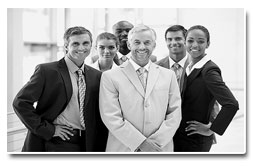 Our Vancouver commercial lawyers have a great deal of experience acting for businesses and business owners. We are skilled at drafting and reviewing even the most complex documents and purchase agreements. Our clients trust us for thorough preparation and attention to detail no matter what the dilemma or issue.

Our firm provides valuable legal advice and representation to our business clients in a wide range of services, including:
● Preparing contracts
● Sale of assets
● Sale or purchase of businesses
● Corporate transactions
● Financings
● Registering security
● Incorporating companies
● Shareholder agreements
● Amalgamations
Our Corporate Commercial Group provides time-sensitive and strategic litigation advice to local, national and international clients. Our clients include both public and private business.

Our team has represented clients at all levels of court, as well as having effectively mediated and arbitrated creative solutions. We conduct both complex multi-party litigation and we also represent small businesses. We are experienced in creative alternative dispute resolution. We work to maximize the likelihood of a negotiated resolution. However, if a negotiated solution cannot be reached, our litigators are experienced, skilful and strong advocates with excellent reputations in the courtroom.

Our Corporate Commercial Group's experience encompasses both the usual as well as unusual corporate situations. We have successfully represented clients in such matters as: directors and officers liability, breach of contract, employment law, intellectual property, agency, fraud, and negligence. We are regularly involved in complex procedural matters, injunctions and summary applications that have a profound effect upon resolving litigation.

Know Your Rights
* You have the right to legal counsel when dealing with ICBC, the police, or anyone in authority.

* You have the right to understand the legal process.

* You have the right to a lawyer who will advocate for what is most important to you.