ICBC Lawyer
We provide a free initial consultation. If you cannot come to our offices in Burnaby, Surrey, Vancouver BC. Consult Lawyers prior to dealing with ICBC to know all your rights. If liability (who is at fault) is an issue, a thorough investigation of the accident scene is necessary.

ICBC Accident Lawyer
If the damage to the vehicles involved is minor, ICBC may be denying your claim for compensation based on their Low Velocity Impact Collision Program.Consult Lawyers prior to dealing with ICBC to know all your rights. The thorough investigation of the accident scene is necessary.

ICBC Injury Lawyer
If you are injured as a result of a car accident in BC and If you need medical care but cannot pay for it or have no health or accident insurance, we can help you find a DOCTOR or other MEDICAL SPECIALIST to document the nature and extent of your injuries.

Vancouver Real Estate Lawyers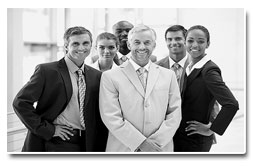 Litigation involving real estate can be a complicated and frustrating process for many individuals or businesses. It is wise to retain an experienced law firm to guide you through the process in an efficient and cost-effective manner.

We handle a wide range of real estate matters, including:

● Breach of construction contracts
● Payment of extras
● Boundary disputes
● Zoning or planning disputes
● Closings
We know what good real estate deals look like and we know how to document them. When a real estate deal has gone bad, we know how to litigate your real estate investment claims or negotiation workout arrangements with lenders.

Our real estate practice serves a wide range of Oregon and Washington clients in all phases of commercial development and management, residential development, commercial acquisitions and sales, financing and deal structure and restructure/workout.
Residential Development
Vancouver Lawyers represents developers, homeowners' associations, real estate brokers, property owners and purchasers in all stages of residential acquisition, development and sales.
Commercial Development and Leasing
Vancouver Lawyers represents clients in the acquisition, sale, development, construction, permitting, financing, management and leasing of office, industrial and retail projects.
Real Estate/Construction Litigation
Vancouver Lawyers represents clients in all forms of real estate dispute resolution, including property acquisition and sale disputes, title and boundary disputes, easement disputes, environmental contamination/clean up, judicial and non-judicial foreclosure actions, eminent domain proceedings and landlord/tenant disputes. We also litigate lien claims, breach of contract claims, warranty claims, and commercial/residential construction defect disputes.
Real Estate Investment Litigation
Vancouver Lawyers represents clients in complex litigation stemming from problem real estate investments including investment vehicle formation issues, misrepresentations, fraud, breach of contract, corporate mismanagement, breach of fiduciary duty and ancillary state and federal securities violations.
Financing/Equity
Vancouver Lawyers has real world experience in formation and management of limited liability companies and other joint ventures and in assisting borrowers and lenders devise creative and effective real estate financing structures.
Know Your Rights
* You have the right to legal counsel when dealing with ICBC, the police, or anyone in authority.

* You have the right to understand the legal process.

* You have the right to a lawyer who will advocate for what is most important to you.